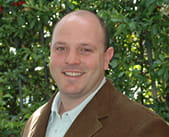 After being featured on a number of publications, Ben's Friends is again the subject of a live podcast with co-founder Scott Orn on Thoughtbot. Here are a few excerpts:
"A lot of people (members) don't know what Ben's Friends is. They just know... their community... and it's really awesome!... People take a sense of ownership. People love the sites so much, they go to share it on Facebook and Twitter and tell their Friends and so they grew more quickly and many volunteer as moderators... A small group of people can really build an incredible online resource and that's what the moderators do for Ben's Friends."
That kinda tells it all, doesn't it? But there is more.
Listen to the podcast on this link!